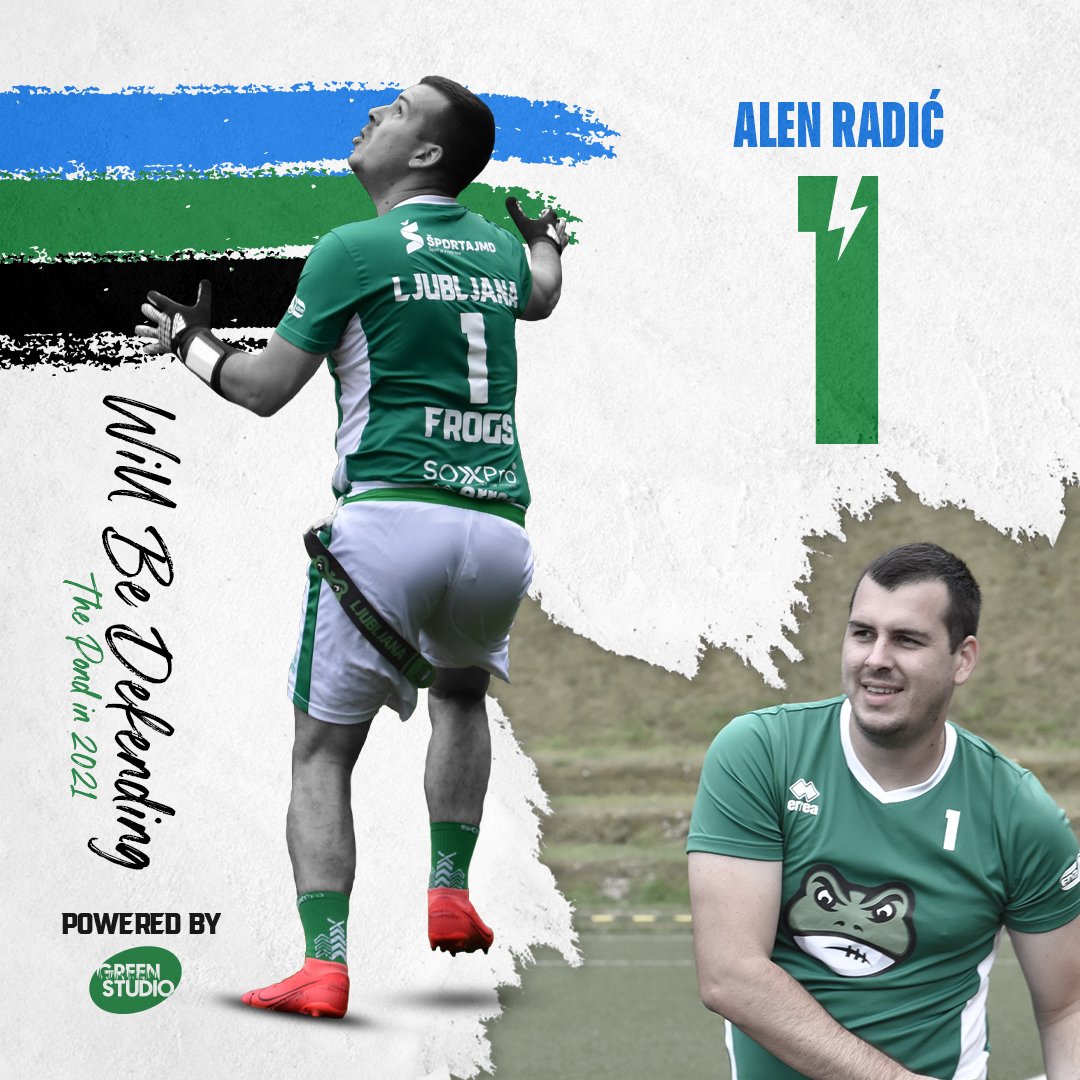 Alen Radić will be defending the pond in 2021
GH: In your debut season in the SFFL, you finished the season with 4 touchdowns in attack and 2 flag pulls, and an intercepted pass in defense. How do you feel after the season is over and how satisfied are you with your stats?
AR: "I can say that I am very happy with it, considering that it was my first season and that there was a lot learning about the sport, I am very pleased with my performance."
GH: The new season is slowly, but steadily approaching. In which element of the game do you think you have the most room to progress and what are your priorities about improving the most?
AR: "My priority is simple, to improve as a player and at the same time improve my game so that I can contribute as much as possible to the team and thus help my teammates to a better result."
GH: You faced some tough opponents last season. Which team was the toughest opponent for you and which defensive player caused you the most headaches?
AR: I could say that the toughest opponents for me were the Novo mesto Knights, as they have a very nice and refined game, which for us, who have just started with this sport, presents great difficulties in reading the opponents' game. I haven't had any problems with any defensive player, at least not yet (laughs). "
GH: Despite the good results, you also struggled a lot with injuries last season, which prevented you from showing your full potential. Can you briefly describe what bothered you and how these problems affected you and your game?
AR: "It's true, a diaphragm injury before the season and a few other injuries during the season took me a long time to rehabilitate. But many thanks to our club, where we have a whole bunch of equipment, physiotherapists, and masseurs at our disposal so that the injury can be healed as quickly as possible and that we are ready to return to the field. I think that now these injuries have already been eliminated and I will be ready for the new season. "
GH: You've played several different sports in the past. How did this help you get started in flag football and do you think that past experience with sports is a must for successful performance in flag football?
AR: "By no means; in this sport, according to my observations, physical fitness helps you a lot, because there is a lot of running and everything else can be learned in practice, so I think there is no past experience needed. As much as you invest in the game, so much you will get out of your game."
GH: The Slovenian Flag Football League already has a large number of players and excellent teams, which will undoubtedly increase in the future. How do you see the development of the league and what do you think is the future of this sport in our country?
AR: "The development of the league itself progresses every year, now we already have 9 clubs in Slovenia and many good players. Flag football is becoming more and more recognizable, which increases the interest for playing in potential new members who would like to start playing this sport."
GH: A lot of athletes have a certain pregame routine to concentrate on the action ahead of them. Do you also have any of this or how are you preparing for the game?
AR: "I don't have any special routines before matches, I come on the field and give everything I've learned in training, if possible, even more than that. Otherwise, there really aren't any special routines before the match."
Powered by Green Studio.