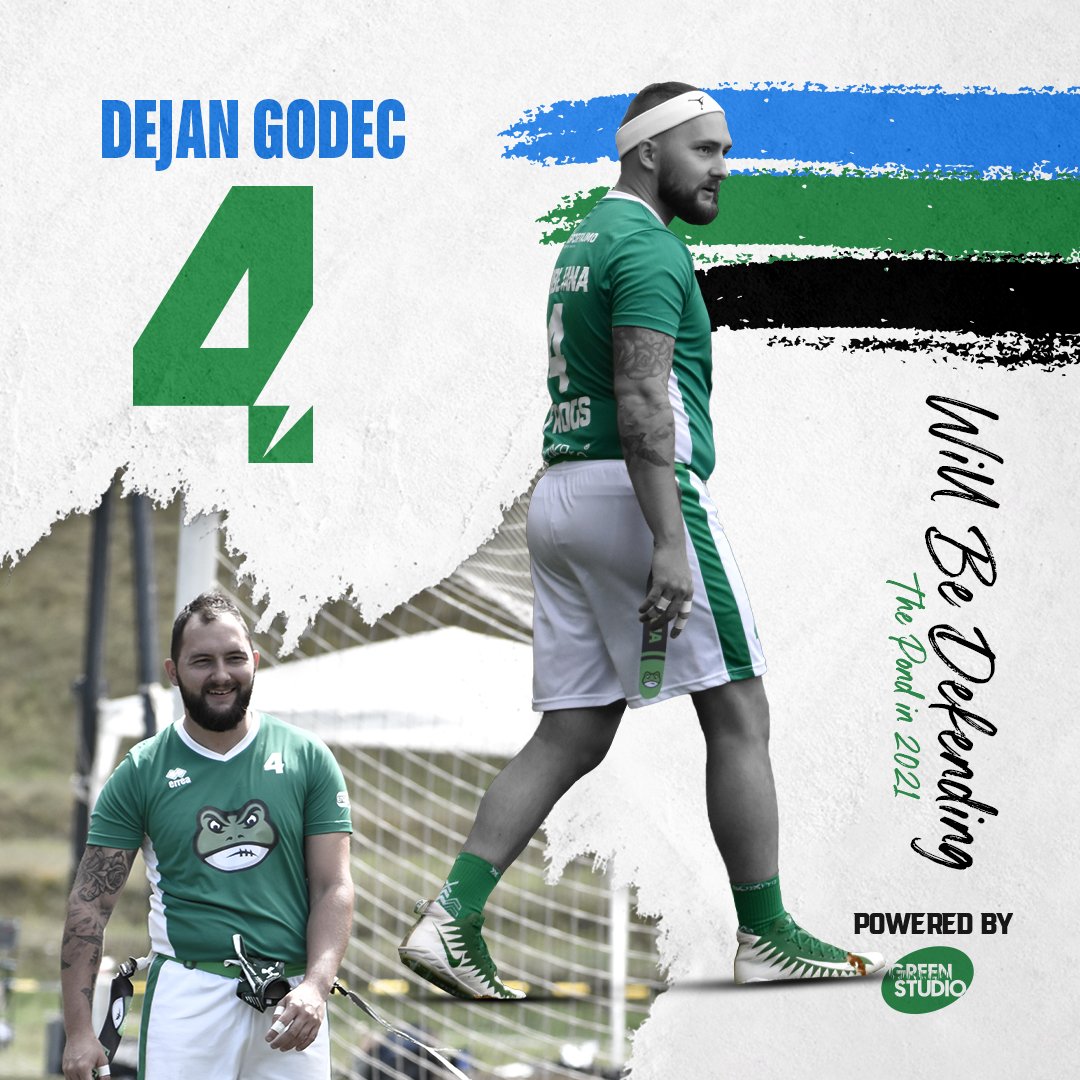 Dejan Godec will be defending the pond in 2021
GH: Dejan, in your debut season in the SFFL, you roamed among the receivers of the opposing teams, and in addition to excellent stats, you also landed in 66th place among the best players in the league. How do you feel about the season now that it's over?
DG: "To be honest, I'm a little pleasantly surprised. I didn't expect to climb so high, especially after such a clumsy couple of first matches, but I progressed with practices and matches. This was also shown in the final stats. But I am happy with the final team score and that we showed everyone that we are not to be messed with. "
GH: Against the Killer bees, you scored the only team "pick 6" this year, i.e. an intercepted pass returned for a touchdown, which is the maximum payout for a defensive player. How did this pick 6 affect your motivation, and how many will you achieve next season?
DG: "It was definitely key to boosting confidence and a better performance in the following matches. My only regret is that it didn't help us to turn around that game. How many will I achieve this year? Certainly one of the personal goals is also pick 6, I'll strive to achieve at least one. The more I get, the better it will be for the Frogs, but let's wait and see.
GH: You're a real hard worker on the field, fighting for every ball, which has paid off for you this year as well. What do you think is the key to great performances in your position and which abilities are especially useful for you?
DG: "Hard work pays off. The only key is practice and hard work. I have no special abilities or super powers. But I have a pretty good overview of the game and a good spatial positioning, which I've had since playing indoor soccer. But this year, I will pull another forgotten joker card out of my sleeve. "
GH: You play in defense, in the linebacker position, where you chase the players of the opposing team. Have you ever wanted to test yourself in an attacking role, where you would dodge the defense for a change?
DG: "I don't see myself in the offensive role at the moment. From an early age, I paid more attention to defensive players in other sports, which I watched on TV screens. They always fascinated me with their combativeness. I am a fighter at heart and the role of a defensive player suits me perfectly. "
GH: You're a big fan of FC Barcelona, ​​which has had many underrated players in its history, such as Iniesta and Xavi. Which position in flag football, would you say does not get enough attention, but is one of the most crucial positions for the success of the team?
DG: "I think one of the key positions is the blitzer position. If you have one or two great blitzers on the team, like we have, then even good quarterbacks have big problems. "
GH: In the past, you were also an excellent indoor soccer player and played in the first Slovenian league. How come you stopped playing and do you ever miss playing indoor soccer?
DG: "I played a lot in various local leagues and tournaments all over Slovenia. Later, I tried playing more seriously, also in the Slovenian league. I was young and stupid. I am sure that with more effort and determination, things would have turned out differently. Of course, I miss indoor, but I found myself in flag football. "
GH: Your career led you to the front lines of battle with COVID-19. How has coping with the crisis up close affected you and how stressful has this period been for you?
DG: "The situation is still stressful. I am grateful to have a job and a source of income in such difficult times. I hope that the situation will return to normal as soon as possible, and that we will soon be able to start practicing and socializing. I miss my Frogs. Rega rega kvak kvak! "
Powered by Green Studio.