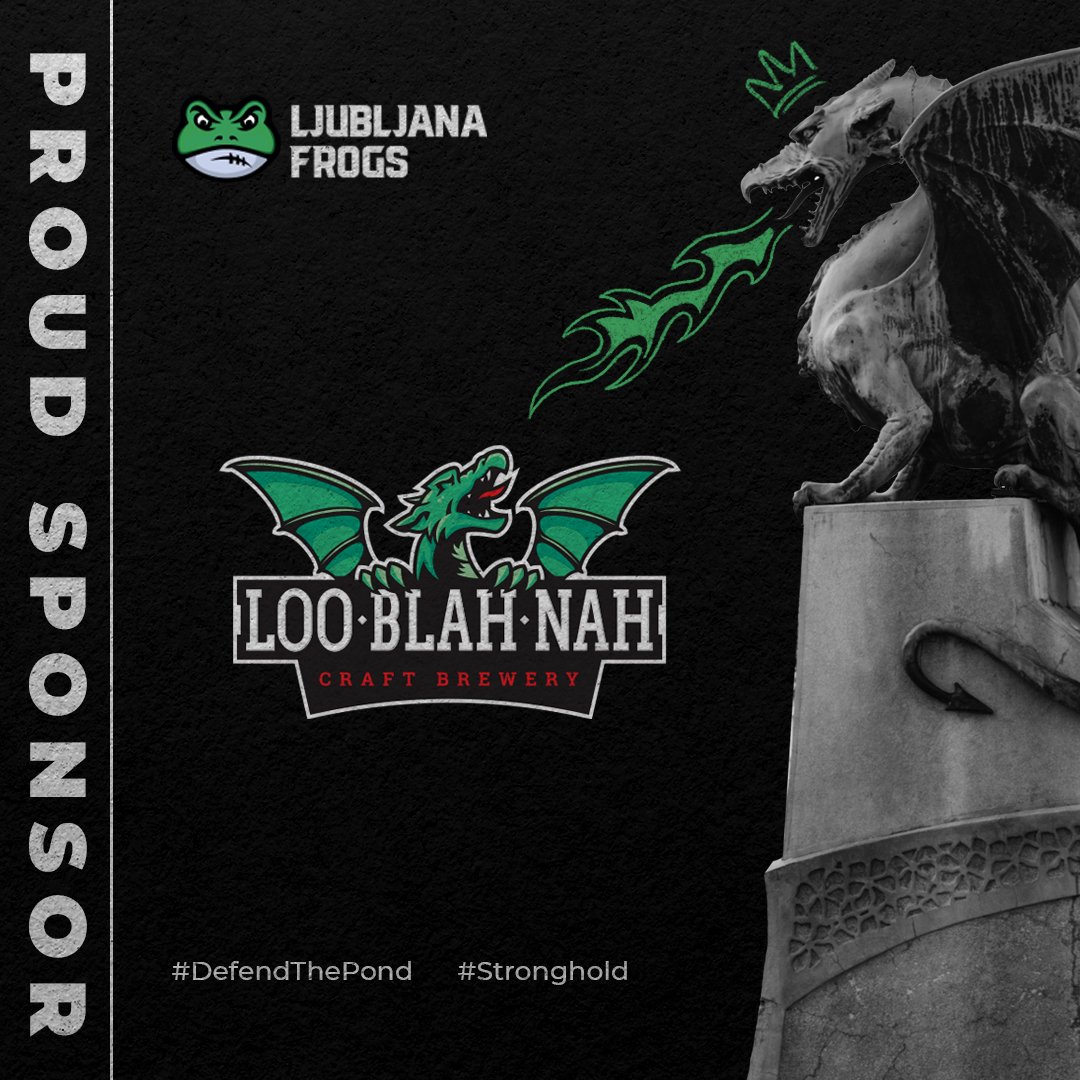 Looblahnah local craft brewery supporter of local Frogs
LOO ∙ BLAH ∙ NAH is a local Ljubljana craft brewery and its goal is to make the best beer as far as it is in human hands. Their main effort is to respect and follow the brewing tradition, while at the same time, with their sparkle, they turn beer into a new, fresh product. Looblanah craft brewery Ljubljana beer can try everyone from Slovenia and Frogs have players from all around Slovenia. Looblanah and Ljubljana Frogs are both located in Ljubljana's Črnuče. Players indulge in a hop drink after a strenuous tournament, so we didn't need to find reasons not to participate.
In Pivovarna LOO ∙ BLAH ∙ NAH brewery it is difficult to boast of a long tradition as they brew beer only since 2016, and easily boast of knowledge about beer and the beer they brew. Their main brewer Domen Srebot has been on the scene since the beginning of small brewing in our country. He followed all the masters of beer and gained knowledge by brewing it. With a lot of brewing beer. He can also boast of being a beer judge according to BJCP guidelines.
But perhaps Domen would still be brewing beer at home for his ever-widening circle of fans if he hadn't met two: Igor, who was poisoned with beer from small breweries while studying in Oregon, the U.S. state with the highest percentage of breweries per capita, and Miha, a man who believes that every beer must be a story in itself, even if it does not follow the general taste. And that's all: a trio who believes they can make an exceptional beer.
Beer can have positive effects on the body. Above all, some experts say that athletes can consume beer after strenuous matches to regenerate their body a bit. We would also lie that we don't have any terrible beer fans in our club, but we are all aware that the Ministry of Health warns that alcohol can harm us and the people around us. That is why we in the club are also clearly aware of how things should be approached.
The LOO-BLAH-NAH dragon will adorn the image of our new jerseys, and the boys will also be using T-shirts with the logo printed on training sessions and pre-match warm-ups. Of course, we will also have to buy a mobile refrigerator that will keep the temperature cold. We are pleased to present our new sponsor and local product from Črnuče. More information about the brewery you can find here. More about our sponsors you can find here. Drink responsible!