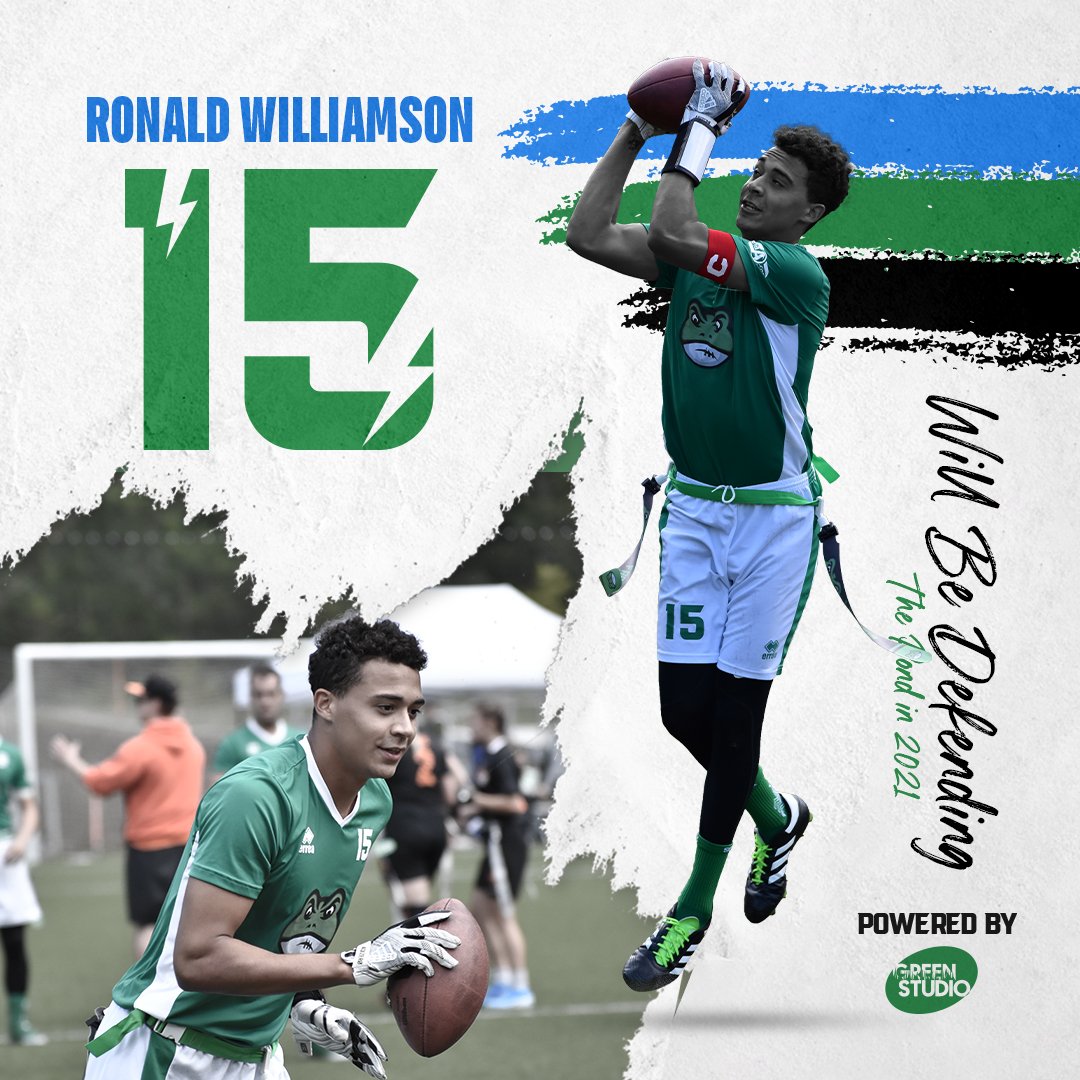 Ronald Williamson will be defending the pond in 2021
GH: It was your first season playing for Ljubljana Frogs, and although you only played in two tournaments, you achieved 65. place among the top 100 players. Looking back on the season, what are your feelings and what were your expectations going in?

RW: "Being my first season I had a great time! I'm looking forward to this next season and really striving to get up on the player roster!"


GH: You recorded an interception in every game you played, ending the season with 6 interceptions. What would you say is a key contributor to achieving such a great stat?

RW: "Anticipation and placing yourself in the right place to be able to perform the best you can."


G: On the field, you play in the offense as well as in defense and you gathered excellent stats on both sides of the field. Is playing on both sides of the field more exhausting than playing just one side and where do you prefer playing more, the offense or defense?

RW: "Personally, I don't like getting out of the game. I want to be able to make plays on both sides of the field. But honestly, I like defense a lot more, it's more challenging for me!"


GH: You are considered a great talent in flag football, but you actually didn't play it until you came to Germany. What attracted you to this sport and did you practice any other sports before that?

RW: "I have always had a passion for football and growing up that's all I would play. But when I got to Germany I was introduced to a different style of football that really focuses on your skill more than just contact. Basketball is a very enjoyable sport for me as well."


GH: While you were playing for Kaiserslautern Eagles, you won a few tournaments and were selected as Offensive MVP at the Bear Bowl in Kočevje. How big of a boost was that for your game and what did you learn playing against teams from all over Europe?

RW: "It felt amazing! I didn't know I could have so much fun doing something I love and win MVP. I learned that there is competition out there and I like that a lot because I will always compete to step up my game!"


GH: You play for Ljubljana Frogs, but you live in Italy. Does having a team in Slovenia present a big obstacle for you, in the sense of joining up for the tournaments, staying up to date with the game plan, etc.?

RW: "There is definitely an obstacle because it's hard for me to go to practice. Also not being able to bond with the other teammates as easy as some of the locals who probably hang out with each other. Regardless, I'm always ready to play even if I have to drive 3 hours to get the W!"


GH: Outside of your job and flag football, you also like traveling. What are your top 3 destinations you visited and would recommend that everyone must visit at least once in a lifetime?
RW: "Definitely Mallorca and Malta! I love islands and I had a great time out there! My last one would definitely be Italy, really nice, near the mountains as well as the beaches!"
Powered by Green Studio.