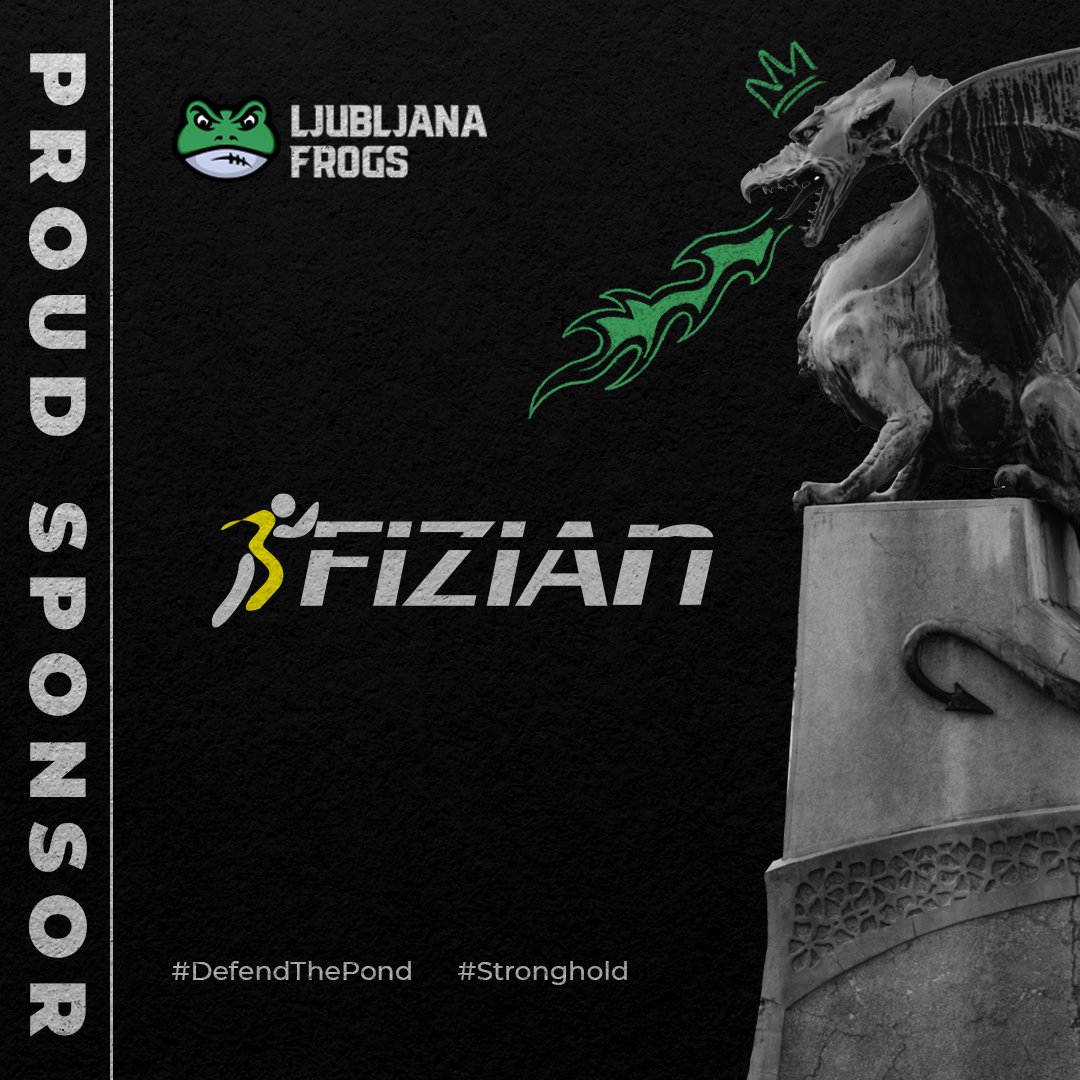 #1 of regeneration devices in Slovenia a sponsor of Frogs
Fizian d.o.o., is a company that over the years has managed to become the largest provider of regeneration devices in Slovenia. Our partner in the regeneration of our athletes is the official representative for the Hyperice and NormaTec brands, which are leaders in the field of regeneration technology in the world. Regeneration is an area to which we pay a lot of attention in Fizian as well as in our country. Of course, regeneration is extremely important for achieving enviable results in the field of sports.
In the club we use Hyperice products, Venom heating system for the shoulders and lower back, and Hyperice cooling systems to relieve the pain of blows, tense muscles. We also use a massage gun, balls and rollers, and we also started saving money to decide to buy a NormaTec system and laser next year.
The area they cover in Fizian is also physiotherapy and regeneration, which is also the main reason for the beginning of their story. The journey began more than a decade ago when a current employee at the time was working as a physiotherapy student and wanted to offer his patients affordable devices to use an electro stimulator at home. Thus, we connected with the Italian company Globus, which manufactures top-quality electro-stimulators and other physiotherapeutic devices, which still stand out in Fizian's offer. Our "repertoire" also includes the Globus triathlon, a device that drops microcurrents. Regeneration and regeneration of muscle tissue have never been easier.
You can also order top Hyperice regeneration products via their other website hyperice.shop, NormaTec regeneration compression therapy can be found on the
normatec.si
website, and Summus top physiotherapy lasers on the
summuslaser.si
website. If you want some great promotions, we invite you to follow their social networks, where they regularly inform about promotions and events that are useful for us athletes.
They also have their own lecture hall in which they also organize various training to which they invite external lecturers. Among the most resounding is the Ergon IASTM Basic and Advanced seminar, and we also organize lectures in the field of TECAR therapy. This year, they also successfully organized training on the use of eccentric training and rehabilitation systems Desmotec, which also attracted a lot of interest, but due to the crowning situation, the planned training on the application of dynamic tapes Active Tape and Kinesio tapping, which is planned reorganize with the help of a guest lecturer, Australian physiotherapist Paul Haas. We will also use Active Tape in our club. More information can be found
here
.