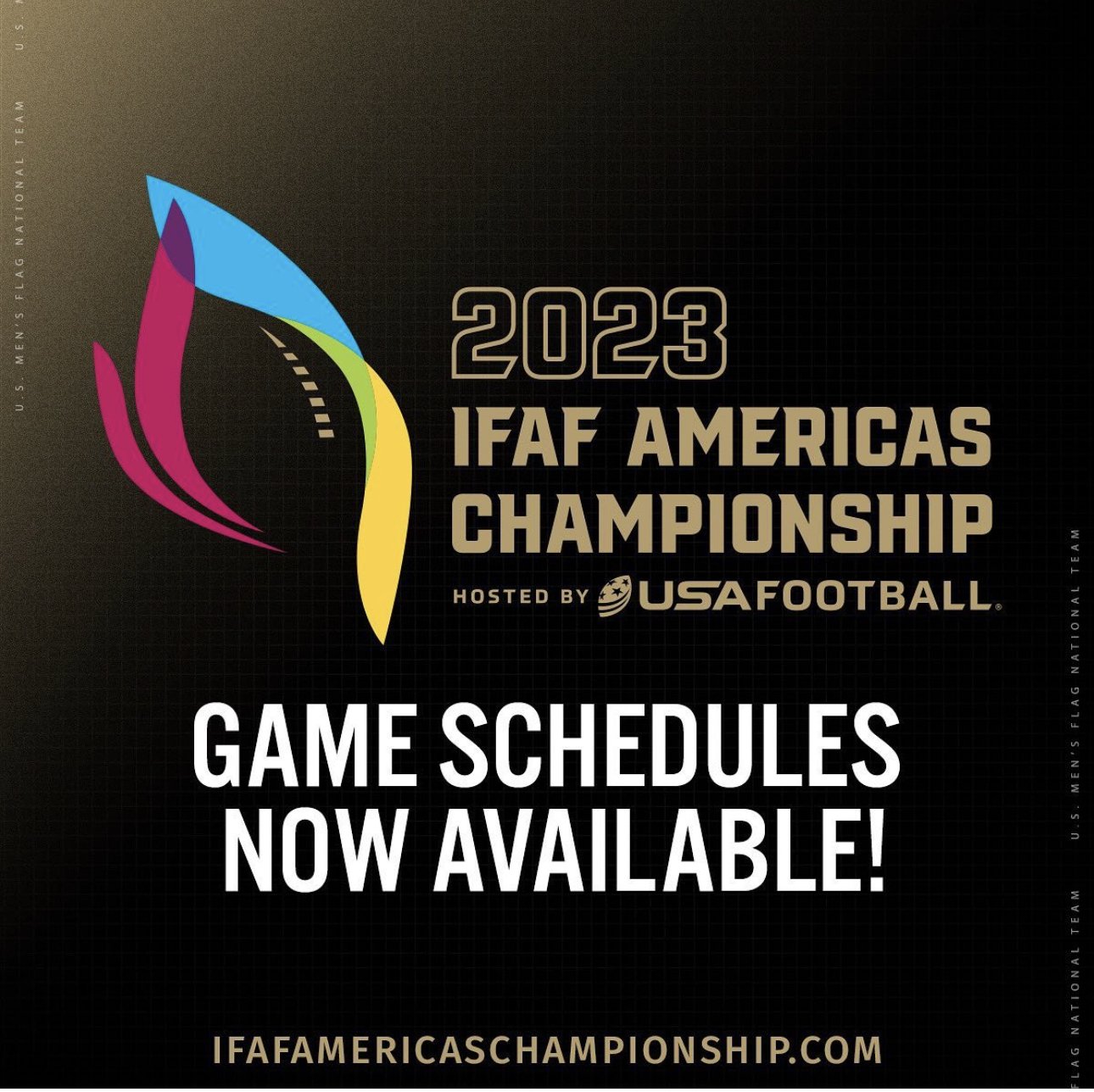 Exciting Showdown at the 2023 IFAF Americas Continental Flag Football Championship
Get ready for an exhilarating display of talent and athleticism as the International Federation of American Football (IFAF) gears up to host three Continental Flag Football Championships this year. The competition will kick off in the United States in July, followed by tournaments in Ireland and Malaysia. In this blog, we'll focus on the upcoming IFAF Americas Continental Flag Football Championship, set to take place in Charlotte, North Carolina from July 5-7. With top teams from North, Central, and South America battling it out, this tournament promises to be a spectacle worth watching.

The Tournament Structure: The IFAF Americas Continental Flag Football Championship serves as a qualifier for the highly anticipated 2024 IFAF Flag Football World Championships in Lahti, Finland. This year's championship in Charlotte will feature the seven best men's and women's flag football teams from the Americas, including reigning world champions, the United States.
Contenders and Key Players: The United States, boasting both the men's and women's reigning world champions, enters the tournament as a formidable force. Led by standout players like quarterback Darrell Housh Doucette III and wide receiver Bruce Mapp in the men's team, and quarterback Vanita Krouch and Jo Overstreet in the women's team, the United States will undoubtedly be eyeing the gold.
Mexico, another strong contender, will be relying on the talents of global flag football ambassador quarterback Diana Flores and wide receiver Silvia Contreras. In the men's team, keep an eye on Guilermo Villalobos and Jorge Olivera, who are sure to make an impact.
Brazil comes armed with a strong lineup, featuring Victor Hugo - Mega and Athos Daniel Jr. Look out for Matheus Silva, a promising Brazilian player who aspired to join the Ljubljana Frogs but couldn't due to the Covid situation. The women's team is led by the exceptional Taisa Alencar and agile Amanda Boabaid.
Panama, missing Joefil Rogers, will rely on quarterback Alvaro Roux and receivers Denis Allen and Jesus Guerrero. In the women's team, quarterback Daniella Zuniga and Maria Cristina Rodriguez will take center stage.
Argentina, stepping into the spotlight for the first time, brings a sense of mystery with them. Keep an eye on quarterback Lopez Gaudiero as the team looks to make a mark on the tournament.
Canada, unfortunately, remains a mystery as no news or roster information is available. Nevertheless, they will surely pose a challenge to their opponents.
Underdogs to Watch: Among the participating teams, Chile stands out as a potential underdog. Led by Carla Molina, a seasoned flag football veteran and the heart of their defense, Chile made a remarkable debut in Israel during the previous World Championships. Molina, a physical education teacher, will captain her nation for the third time, bringing valuable experience and leadership to the team. Mauricio Fernandez Carcamo, a rising star from Chile, will aim to lead his team to medal contention.
Predictions and Final Thoughts: With such a talented lineup of teams, predicting the winner of the tournament is challenging. The United States, Mexico, and Brazil certainly appear to be strong contenders based on their previous achievements and star players. However, the excitement of sports lies in the unpredictable nature of competition, and the underdogs from Chile and Argentina might just surprise us all.
As flag football enthusiasts, let's come together to celebrate this thrilling sport and cheer for our favorite teams. With each passing game, we'll witness exceptional athleticism, strategic plays, and unforgettable moments. The 2023 IFAF Americas Continental Flag Football Championship promises to be a treat for sports fans worldwide. Some of those players are going to become GearXpro ambassadors too!
So grab your jerseys, rally behind your team, and let the games begin!