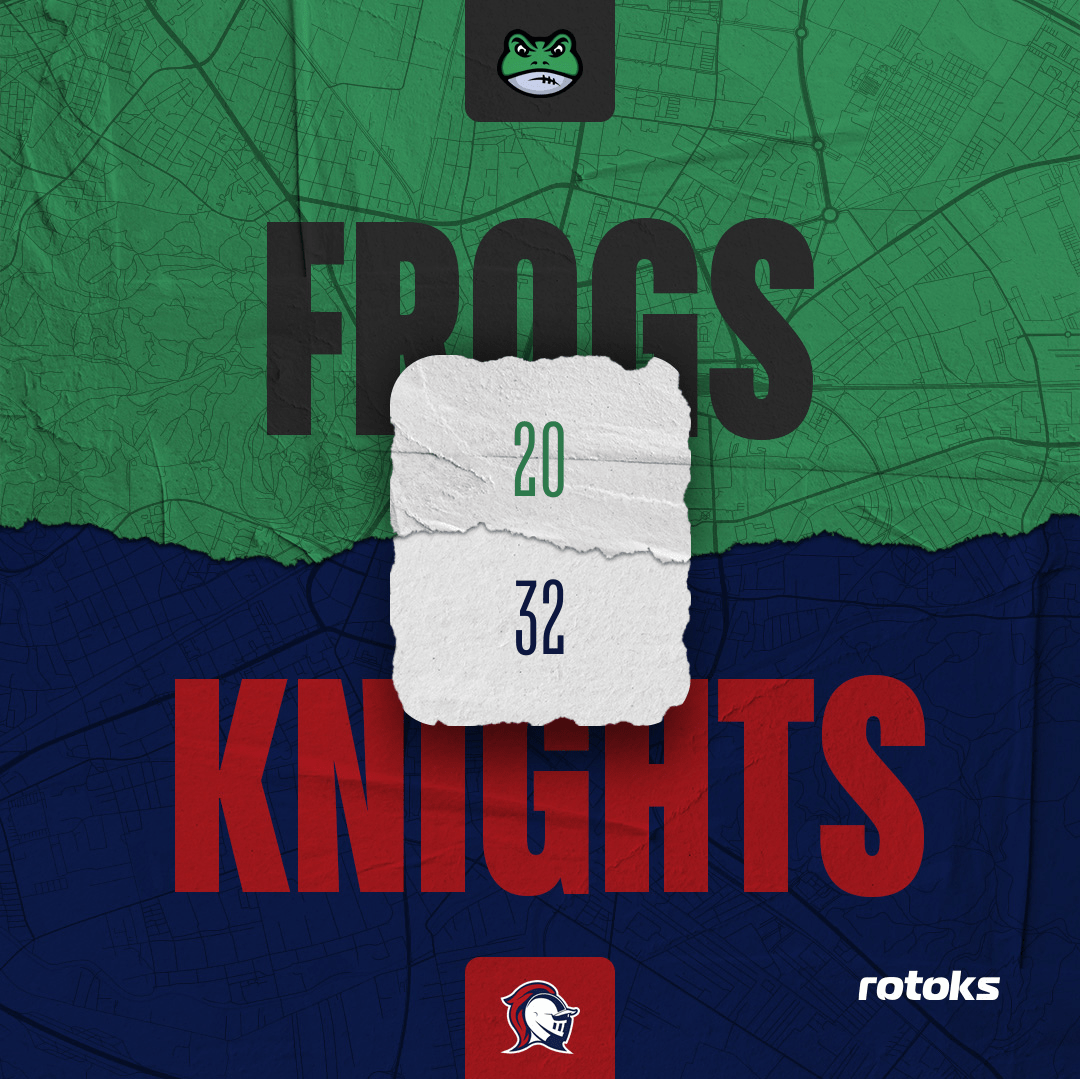 Frogs with a bad start in the new SFFL season
The first Slovenian Flag Football League tournament, took place yesterday. In the first match, we faced the Novo mesto Knights and lost with a result of 32:20.
Passer Mićić passed three touchdowns, 1 Pa2, and in this match, he also threw an intercepted pass written by Knights player Vavžik.
Attack captain Ocvirk recorded two TDs and PA2s. The rookie in the team at the centre position Filipovic also scored a touchdown, the first in a different jersey in the SFFL league. Repnik, Bordon and Semprimoznik also played in the attack, but unfortunately, they did not enter the statistics.
Defence captain Godec scored 5 points, Ocvirk, Alessio, and Kous scored 3 points.
Blitz duo Lovše and Cegnar pressured Travnikar but did not enter the statistics.
The first game of the season, the first defeat for the Frogs. The Knights also announced a march to the very top of the SFFL, which has escaped their hands in the last three years, where the current champions Kranjski Jazbeci live.