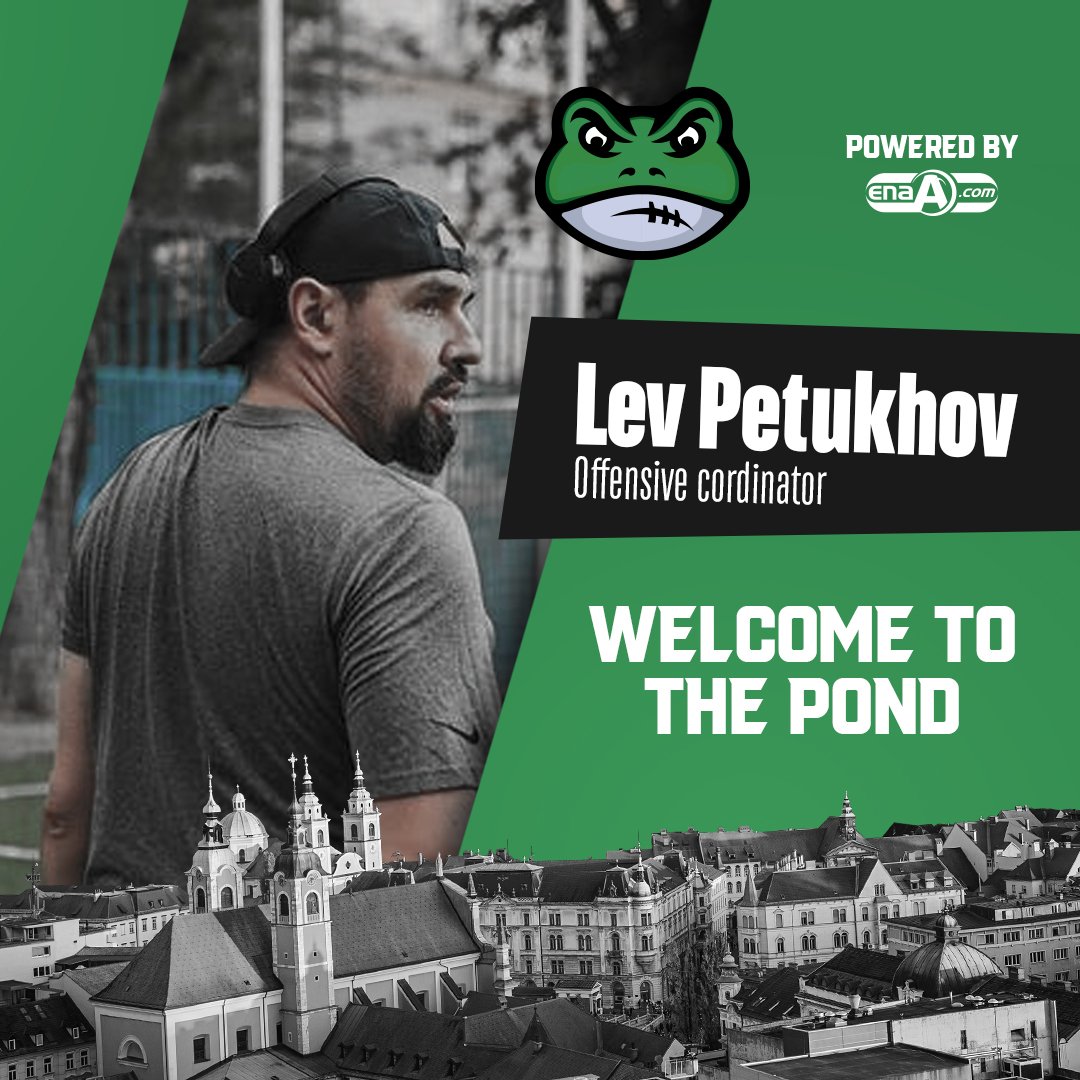 Lev Petukhov becomes Offensive coordinator for Ljubljana Frogs
Press release
Ljubljana, 15 January 2021
If we announced departure yesterday, we will announce arrival today. Lev Petukhov is moving into our ranks to work as an attack coordinator. A Russian living in Moscow will perform his function through social channels in a given situation, but when the borders are relaxed, he will travel to Slovenia.
Co-founder of Moscow Zombies, coordinator of the Russian national team at last year's European Flag Football Championship, QB and coach of Sparrows, a player of various clubs across Europe is full of knowledge and experience that our young team needs and welcomes with open arms.
Since we are building a team in the long run, Lev has also committed to long-term cooperation, and we also believe that at some point he will join the team permanently. Leo is welcome and thank you for becoming part of #frogarmy and defending the #stronghold of Ljubljana Castle with us.
We are posting an interview with our attack coordinator tomorrow.
#flagfootball