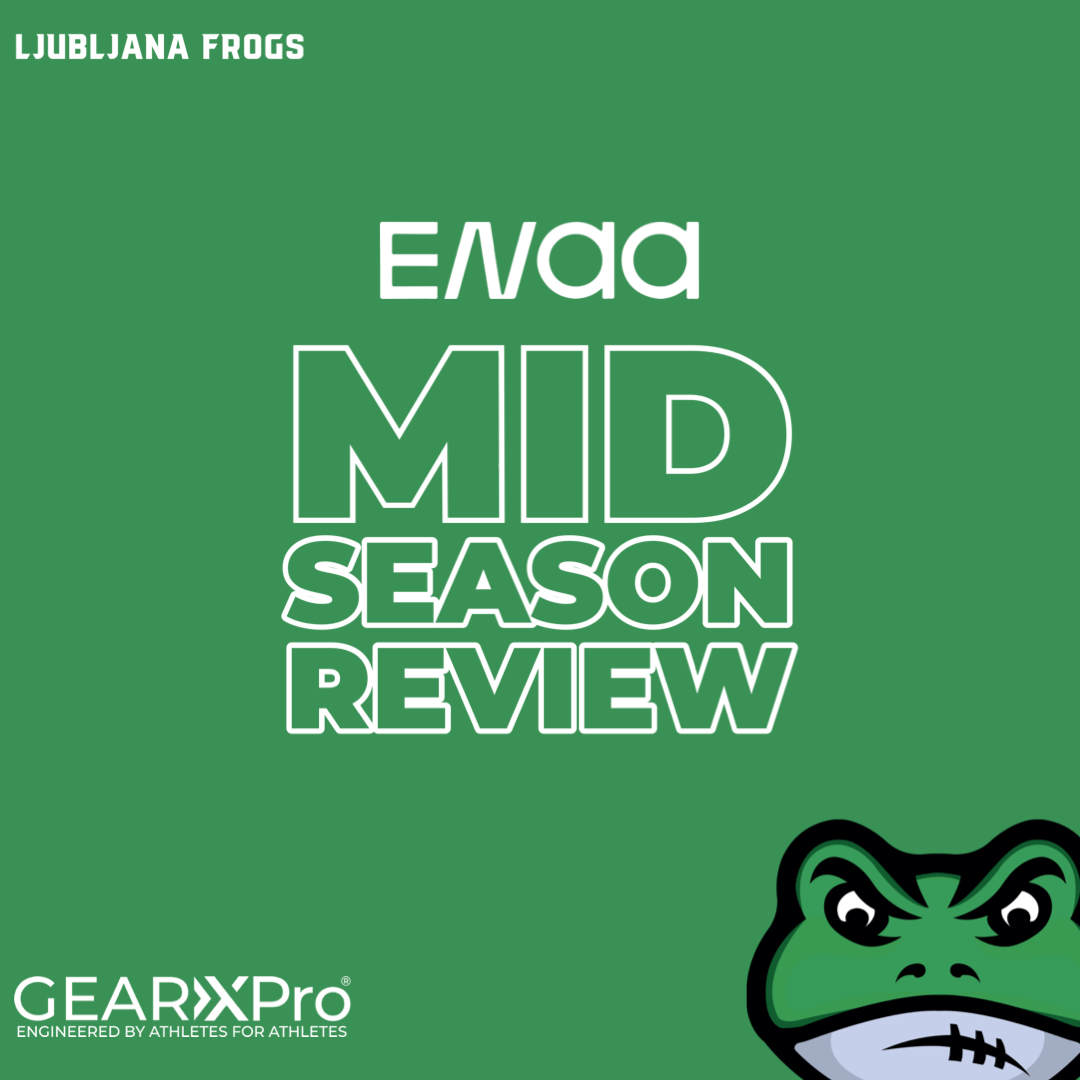 Mid-Season Review: The Ljubljana Frogs' Journey in the Slovenian Flag Football Season 2023
Overview
As we reach the halfway point of the Slovenian Flag Football season for 2023, the Ljubljana Frogs find themselves on a roller coaster ride filled with ups and downs. With 4 wins and 5 losses, they currently hold a 44% winning percentage, a statistic that showcases both promise and room for improvement. Let's delve into some of the key statistics and highlights to gauge the team's performance so far.
Offense: Points & Touchdowns
The Frogs have scored 238 points across the first nine games of the season, featuring 36 scored touchdowns. Two quarterbacks have been doing most of the heavy lifting in the passing department. Gašper Bajt is leading the pack with an impressive 22 pass TDs, followed by Rok Štamcar who has managed to score 10 pass TDs.
The receiving end has also been promising, especially with veterans and rookies alike stepping up. Three-year veteran WR Aleks Bordon has made a significant impact, leading the team with 9 receiving touchdowns. Close on his heels is rookie WR Marcel Medvešek, who seems to be having a breakout season with 8 receiving TDs. Nils Just isn't far behind, adding 6 more to the tally. Interestingly, Dejan Filipovic, who primarily plays as a Centre, has contributed 4 receiving TDs, showcasing versatility in the Frogs' offensive arsenal.
Defense: Interceptions, Pick6, and Sacks
The Frogs' defense has been fairly active, managing to hold their opponents to 194 points. They have accrued 20 interceptions, three of which were converted into Pick6s. Nils Just, Dejan Godec, and Dejan Filipovic each have contributed with 1 pick6, elevating the team's defensive stance.
Jacob Arbanas stands out on the defensive side with 6 interceptions, followed by Nils Just with 4. Dejan Godec and Ronald Williamson have contributed as well, each with 2 interceptions. When it comes to sacks, Aleks Bordon leads the team with 4, Marcel Medvešek follows with 2, while Cegnar and Lovše each have 1.
Tackles
On the tackling front, Aljoša Kous is in a league of his own with 39 tackles, setting the tone for the defense. Dejan Godec and Nils Just are not far behind, each contributing 29 tackles, followed by Jacob Arbanas with 12 and rookie Marcel Medvešek with 10.
Final Thoughts
The season so far has been a mixed bag for the Ljubljana Frogs, showing glimpses of both brilliance and areas that need improvement. They have a relatively strong offensive unit, but there is room for tightening up the defense. With more games ahead, there's ample time to bring up the winning percentage and make the second half of the season a memorable one.
It's a team sport and everyone from the veteran Aleks Bordon to the rookie Marcel Medvešek has been playing their part. Now, it's a matter of combining individual excellence to forge a stronger, more consistent unit. Here's looking forward to an exciting and action-packed second half of the season. Go Frogs! 🐸🏈