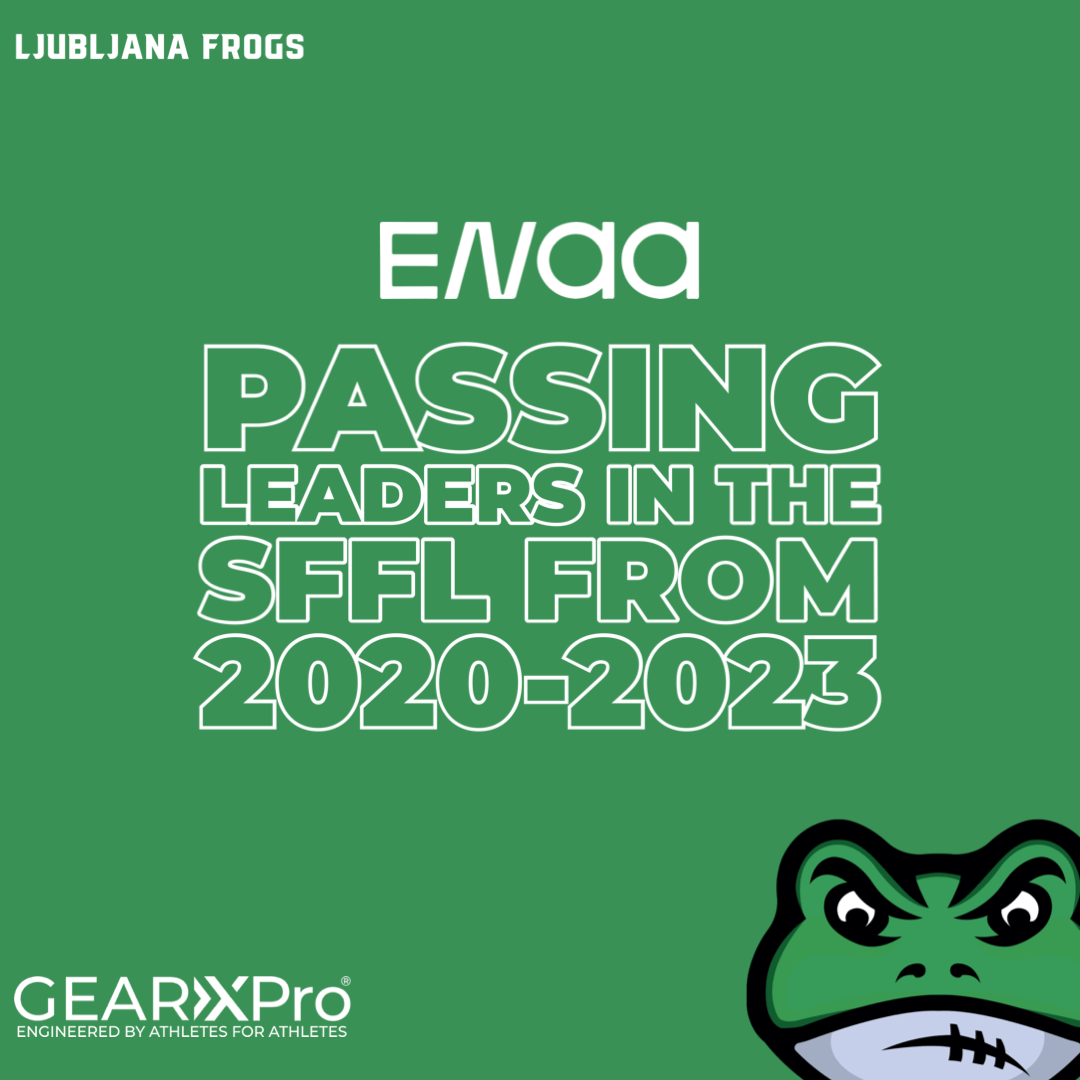 Passing Touchdown leaders from Slovenian Flag football league
Since the Ljubljana Frogs entered the @slovenian_flag_football_league in the 2020-2023 season, we only took the players stats from last 4 seasons. Deep stats are surpassing even the impressive numbers from 2017 when their journey began. In the matter of QB and passing TD's, Tadej Travnikar stands out with the best numbers. Even though Nejc Lebar retired from the sport last season after securing four consecutive championships, he remains the second all-time passer.
A young player Darko Mićić a former Ljubljana Frogs QB who switched positions to DB and WR (and also changed his jersey colors to try and play the tackle version), could pose a threat in the long run to the Qhttps://www.instagram.com/ljubljanafrogs_flagfootball/B's mentioned above. Following "Mičke" is Žan Mrzlikar, the league's current youngest QB, at 4th place. In the 5th spot is the evergreen @Alen Potočnik, known as a double threat QB.
The all-time list also pays homage to respected figures like @jernej_pavlic, Gašper Bajt, and @rok_stamcar. Last two names are the 🐸 veterans are stepping up to fill the current void, generously offering guidance and insights to the up-and-coming generation. Their contributions continue to shape our future of the game.
#LjubljanaFrogs #FlagFootball #🏈 #statleaders #sffl #stats #americanfootball #team #sport #olympics #fun #competitivesport #flagfootball🏈 #🐸 #ljubljana #slovenia #europe #USA