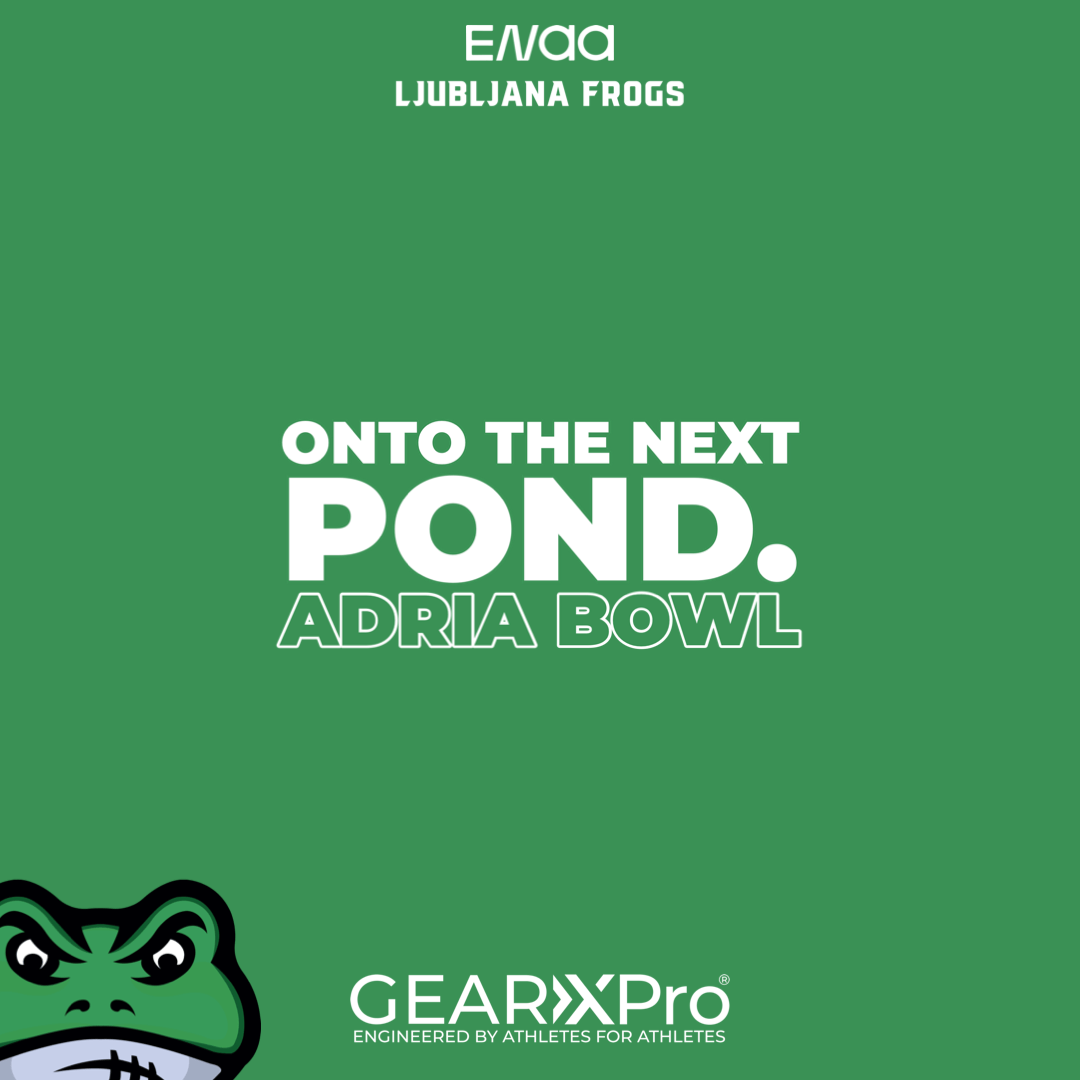 Frogs are heading to Adria Bowl in Rovinj
We are happy to announce that we are heading to the second Adria Bowl, which will take place in Rovinj. As you know, we came 4th last year, but for some, it was a thankless place.
Nevertheless, we excelled in the games and almost made it to the finals, but we were prevented from winning the semi-final by the Arona 65ers, against whom we lost by one point.
This year, 21 teams will compete for the prestigious prize, divided into 7 groups. In our group, we will compete against Zagreb Patriots and Power Hunters. On the first day, we will play 3 matches in a row, two matches from the group and already 1/16 finals!!! But don't worry, we are ready for the challenges the matches will bring. On the second day, we will also have three matches.
Coach Aleš Zakšek: "After a good start to the season, which has so far passed in a good team atmosphere, quality training and fortunately without any serious injuries, we are looking forward to the first test of the 2023 season. Our goals are of course to play as many games as possible, not only for the prestigious title of the champion but also to play and try out some new concepts in the game."
QB Gašper Bajt: "The boys are training hard and the results are visible. Under good organisation and a top coach, and with the preparations successfully completed, we will aim for the top spots in this tournament. It is definitely not an easy task, but as I said, we can do it."
With a new coach, a new QB under the gun and a few new additions to the team, we will aim for a medal and try to improve last year's achievement. And this will also be the overture to our new season, so we are already looking forward to rewarding all the training.
Thank you to everyone who will be supporting us in this tournament. Rega regga kvak kvak 🐸🏈