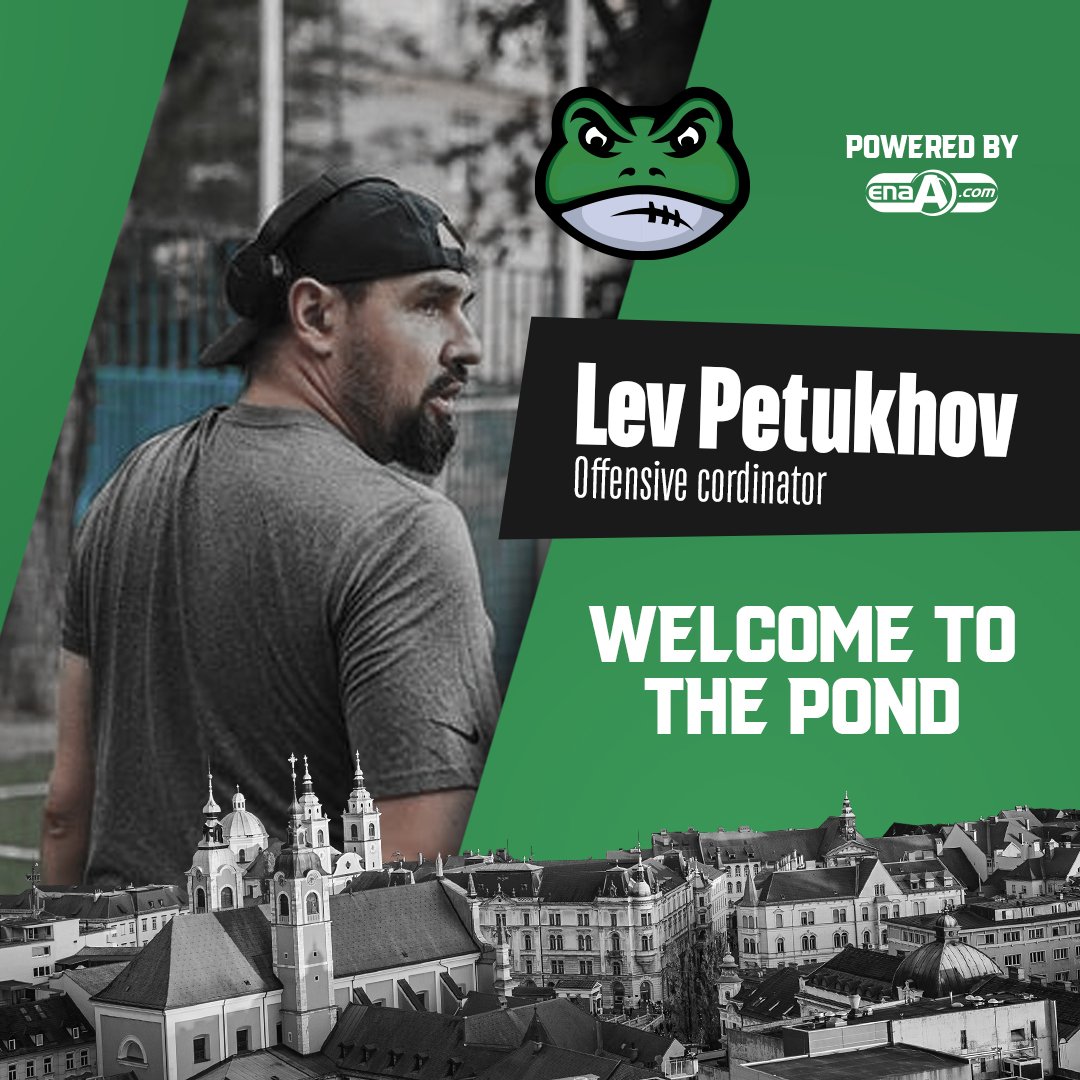 Interview with Lev Petukhov
GH: Lev, first let us welcome you as a new part of #frogarmy. Can you tell us a little bit of your #flagfootball experience?
LP: »Thanks for calling me over! It's all very exciting! It's almost 12 years as I played my first flag football game, almost 10 years as I played as QB and past 5 years my weekend hobbie transformed into my passion and desire as I started to travel around Europe playing and coaching this fantastic game!«
GH: You have a doctorate from Russian history, how did you find flag football as a sport you love?
LP: "Yes, I'm a historian and my focus has been on Russian history late XIX early - XX centuries, and what's going on with flag football now has a lot in common with what's been happening with European football a hundred years ago."
GH: How do you see flag football progressing in the world from the beginning of your playing time and until now?
LP: "Oh! This decade I call an eve of awakening and recognition! Yes, our sport is well developed in some countries like the US, Mexico, Canada, but it's Europe and Asia that will make flag football spread across the world! Look how rapidly European competition grows in numbers - Big Bowl, King Bowl, Flagging New Year!"
GH: Where did you play flag football to gain so much experience?
LP: "2009-2015 I played in Russia only but in 2016 was my first trip to Big Bowl with Zyuzino Zombies, but it was my trip to Glasgow for a Flagging New Year 2018 that changed everything! For the first time, I've run a bilingual huddle and it opened the door to play for Edinburgh Outlaws at Big Bowl 2018 - that was my best flag football experience, and since I enjoyed all kinds of international collaboration!"
GH: Why did you join Ljubljana Frogs coaching stuff?
LP: "I love challenges and to become a part of a young team that sets its goals high is all I can ask from life! I like the attention that teams pay to off-field stuff like design and merchandise too. Looks very solid to me!
GH: What are your plans for Ljubljana Frogs?"
LP: "I would love to help Frogs to fulfill the potential they have. All the tapes I've seen tell me that the team is on the right path and there are only some details that need an adjustment! There is still lots of room to improve - offensive tempo, play-calling sequence, red zone situations - we're gonna address it all!"
GH: Where do you see the team in SFFL of Ljubljana Frogs and with which players are you excited the most to work with?
LP: "I've seen Slovenian teams on multiple occasions at Big Bowls, King Bowls, and FNYs, and all I can say there are NO WEAK TEAMS there! TEAM FROM SLOVENIA is like a quality mark and Frogs must match this quality too! So far I'm focused on young Darko. because flag football teams live and die by their QBs. But Frogs possess a solid group of players on both sides of the ball!"
GH: What your opinion on flag football getting on Olympic games in Los Angeles 2028? Will this be a breakthrough for flag football to become a professional sport?
LP: "Flag football has every right to join the Olympic family! I think along with rugby-7 our game will be the two most improving and exciting developing sports! Professional flag football is around the corner - 10-15 years and it will be a reality!"
GH: And for the last question. What do you want to say to our fan base?
LP: "I have a favorite phrase from American sports - Trust the process! All the young team needs are trust, support, and unconditional love (just like a baby)!"
Добро пожаловать, Лев
Powered by Enaa