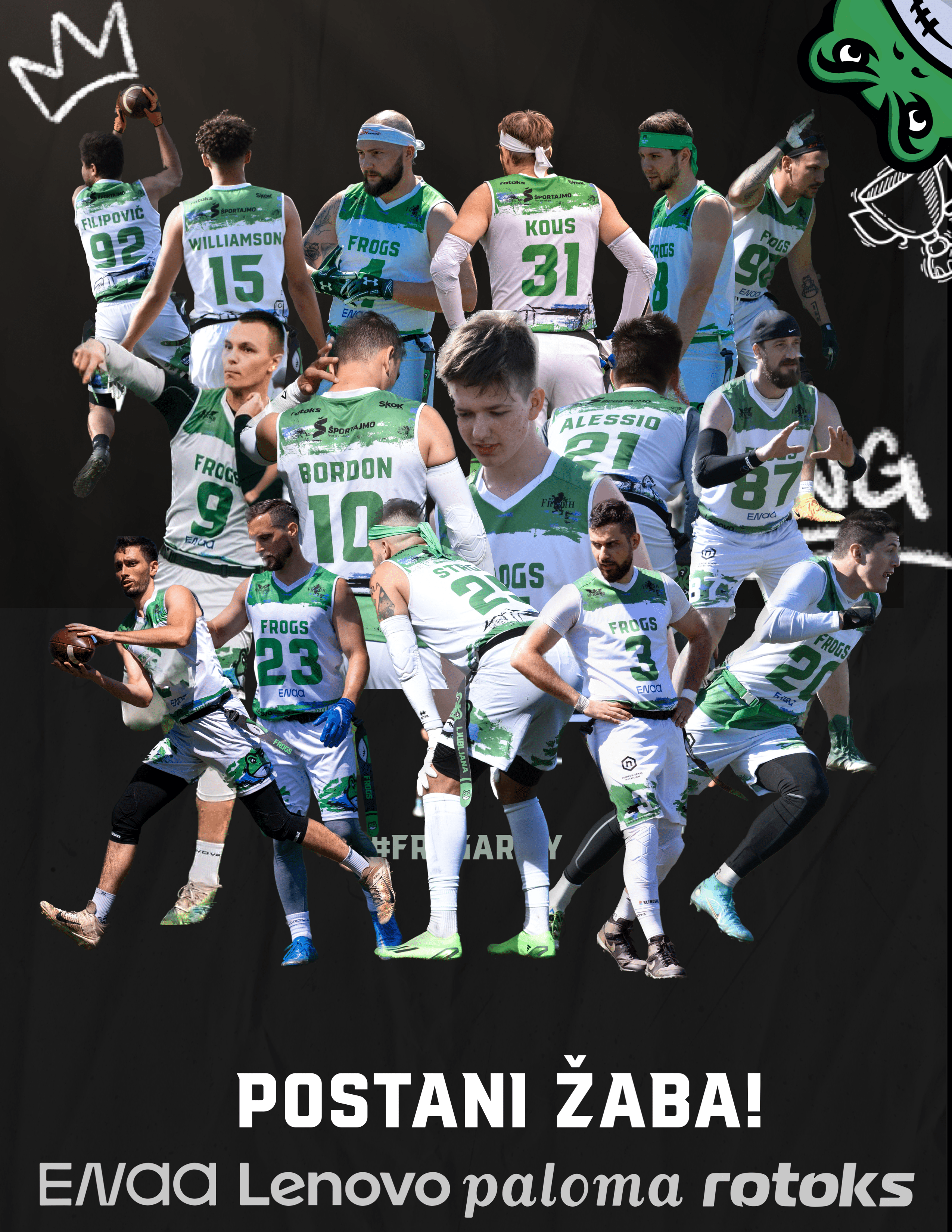 Join #FrogArmy: Become a Non-Contact American Football Champion with Ljubljana Frogs
Are you ready to take your athletic abilities to the next level and join a team of dedicated and passionate athletes? Look no further than the Ljubljana Frogs flag football club! As a future Olympic sport, flag football is quickly gaining popularity and offers a unique and exciting opportunity for athletes to push themselves and strive for victory.
At the Ljubljana Frogs, we train 4 times a week and participate in various tournaments throughout the year, including Adria Bowl/Peace Bowl, Slovenian National Championship SFFL, Championship Bowl, and Flagging New Year. Our team is led by a qualified sports coach and supported by a physiotherapist, nutritionist, and photographer. We operate as a tight-knit family and welcome new members with open arms.
Our annual membership fee of €240 includes training, equipment, and various benefits such as transport to matches. Payment is made in one lump sum and is non-refundable. We currently accept players over the age of 15, with plans to launch an u15 youth team in 2024 and a women's team in 2025.
Don't miss out on this incredible opportunity to join the #FrogArmy and become a part of our winning team. Contact us at [email protected] or via Instagram or call +386 69 685 482 for more information. Take the leap and join us today, you won't regret it!
Rega regga kvak kvak