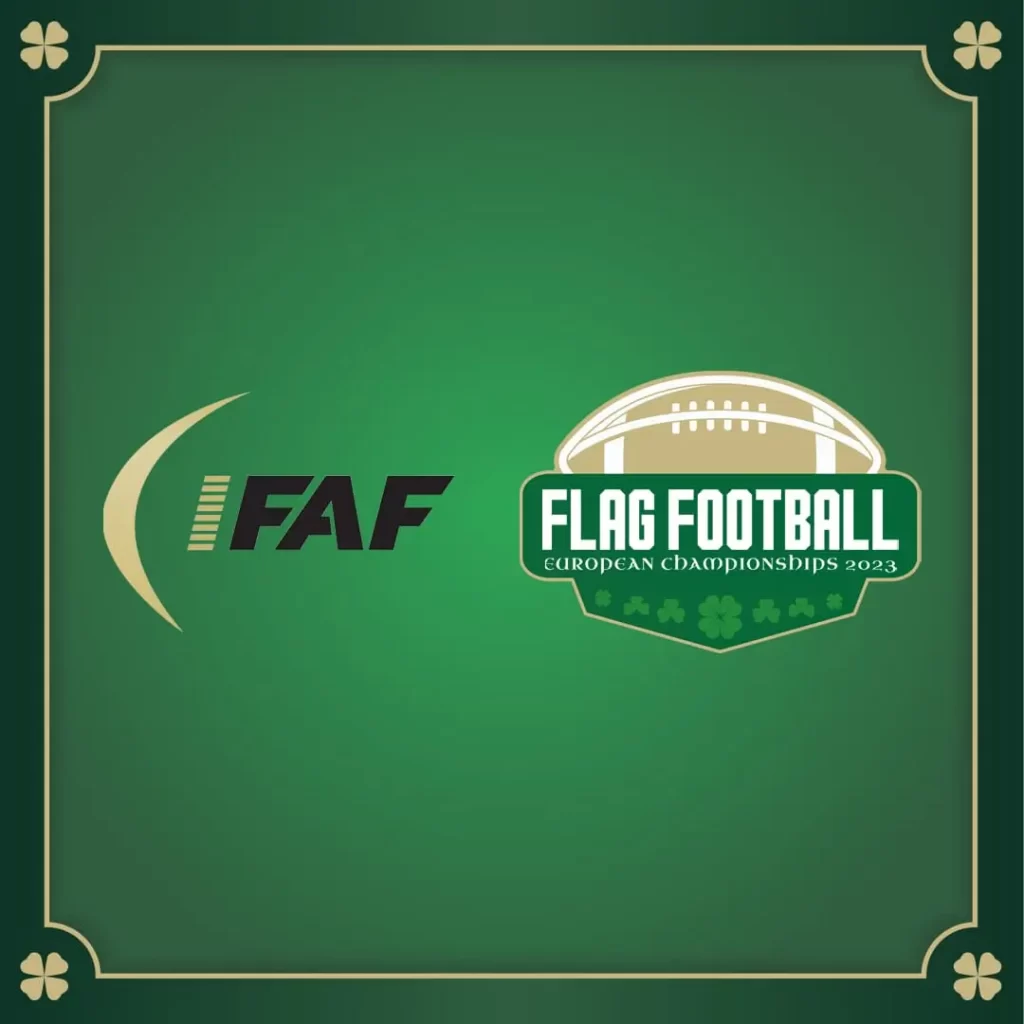 Limerick, Ireland has been named host of the 2023 IFAF European Flag Football Championships.
The tournament will take place at the University of Limerick from August 18th to 20th and is expected to attract 640 athletes representing 32 teams from 16 nations. This is a vast opportunity for Limerick to showcase its incredible facilities and hospitality to the international community. One of the nations hopefully will be Slovenia, and there will be few Frogs to play at the highest level in European flag football.
American Football Ireland led the bid for the event to the IFAF, with the support of UL Conference and Sports Campus, Shannon Region Conference and Sports Bureau, Failté Ireland and Limerick City and County Council. This was a collaborative effort that demonstrated the strong partnerships that exist in Limerick.
"As part of our vision for 2028, the growth of flag football is a strategic activity of the International Federation of American Football," said Pierre Trochet, IFAF President. He went on to say that "it is essential to have partners like American Football Ireland hold an international class event to showcase the best of flag football in Europe."
Flag football is the non-contact version of American football, where tackles are made by pulling off a flag worn by all players. It is fast-paced, dynamic, and skilful, making it an exciting sport to watch. The European Flag Football Championships will consist of both a women's and men's program and will see the finest national teams compete for the title of European Champions.
The players and their entourage will stay in and around Limerick for the tournament week, providing a massive economic boost for the region estimated to be worth €1 Million. This will be a great opportunity for Limerick's hospitality and tourism sectors to showcase their offerings to a large international audience.
Welcoming the announcement, the Mayor of the City and County of Limerick, Cllr Daniel Butler, said: "Limerick's ability to attract such a prestigious event reaffirms our stellar reputation for hosting large-scale International sporting events. Our collaborative approach, superb facilities, and renowned hospitality are essential to this. I want to congratulate everyone involved in the successful bid. Hosting large, international sports events produce millions in economic impact for Limerick and will greatly boost the region's hospitality, tourism and retail sectors. As a designated Wild Atlantic Way Gateway City, we hope that everyone who comes will stay to enjoy the amazing destinations on our doorstep."
The last European Championships were played in 2019 in Israel, and American Football Ireland is honoured to have the opportunity to host this prestigious event. Aidan Maguire, President of American Football Ireland, said: "It is with great excitement that we can announce that Ireland will host the European Flag Football Championships at the University of Limerick in August 2023.
"Flag Football is a rapidly growing sport in Ireland and we are proud to be able to showcase the best of Irish flag football to the rest of Europe. We look forward to welcoming the international community to Limerick for what is sure to be a fantastic tournament."
Ljubljana Frogs are looking forward, that ZANS is trying to pursue the opportunity to compete at the highest level of flag football and hopefully few Frogs are going to compete and try to bring home a medal.