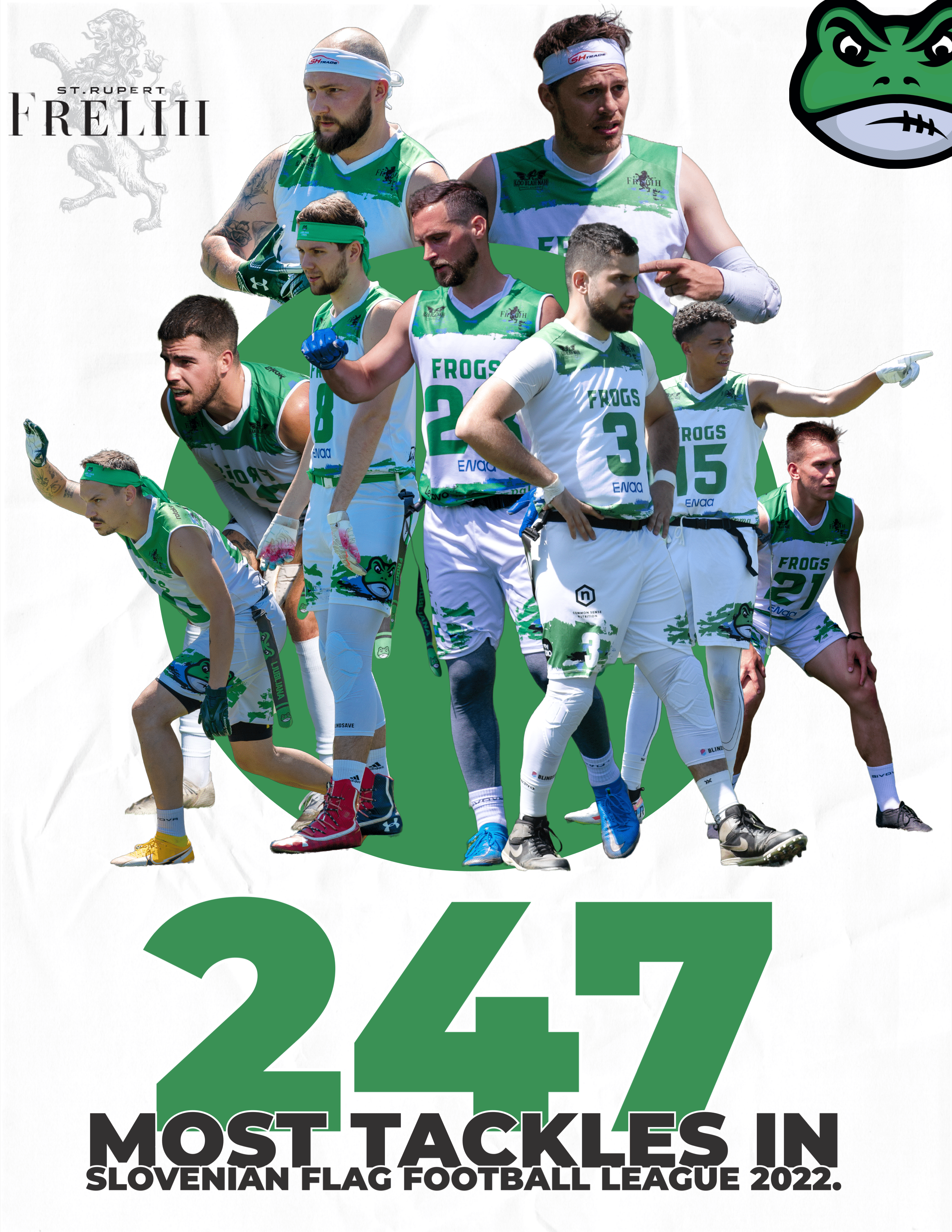 Ljubljana Frogs tackle leaders in Slovenian flag football league
We, the Ljubljana Frogs Flag Football club, are proud to have had a successful 2022 season! Being ranked first in tackles among all defenses in the Slovenian Flag Football League is no small feat, and our impressive average of 16.4 tackles per game demonstrates our hard work and dedication.
Individual standouts on our team include Aljoša Kous, who led the league with 65 tackles, and Dejan Godec, who ranked second with 51 tackles. Ivan Caballero Collado also had a strong season, coming in at sixth in the league with 43 tackles. Other notable players on our team include Zan Ocvirk, Bor Lenarcic, Ronald Williamson, and Leon Alessio, all of whom contributed to our impressive tackling statistics.
While Jan Lovše and Žan Luka Cegnar may not have had as many tackles, their contributions to the team should not be overlooked. It takes all members of a team to be successful, and we, the Ljubljana Frogs, have clearly demonstrated our strength and cohesion on the field.
We are grateful to Vinska Klet Frelih for supporting us and helping to make this achievement possible. Here's to another successful season in the future!