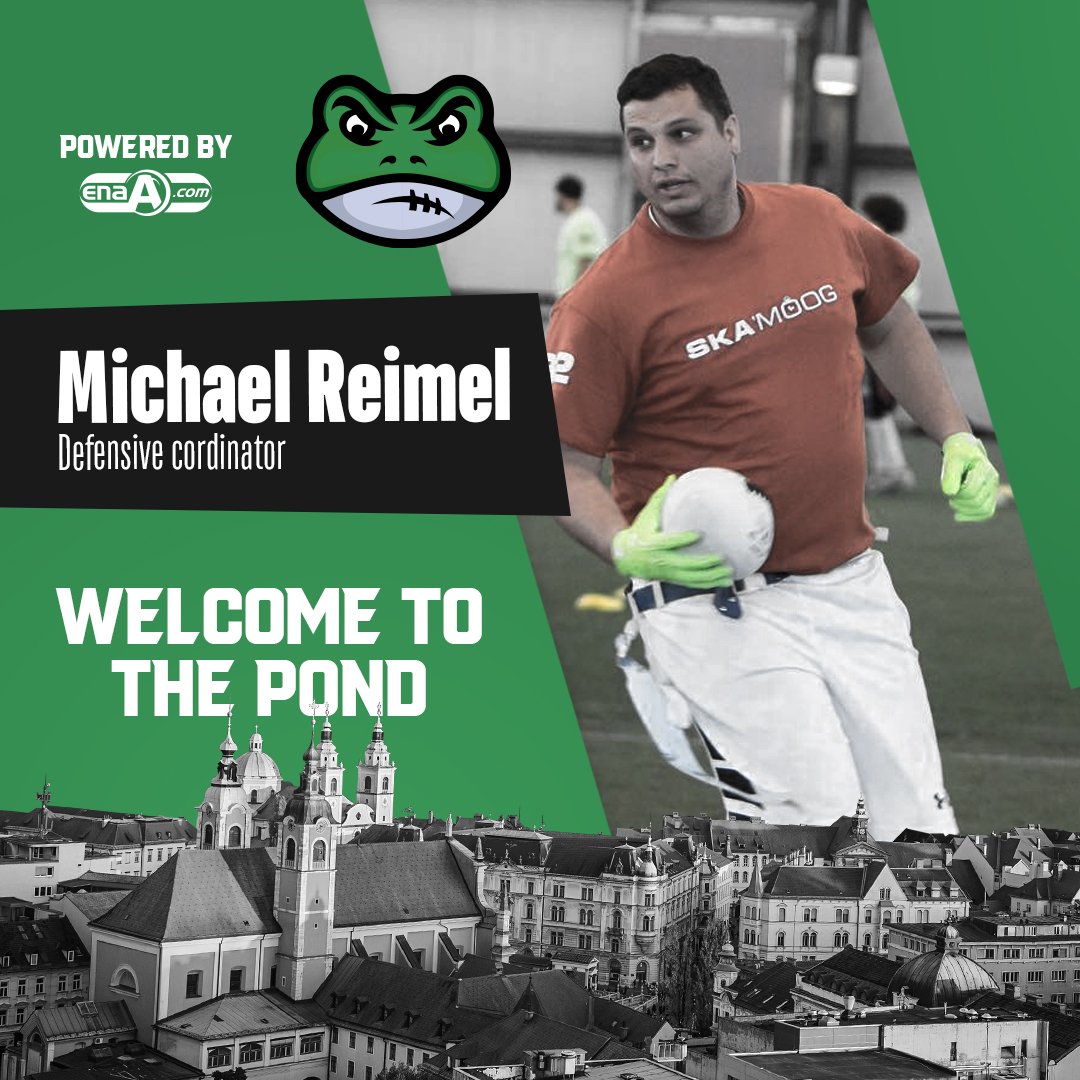 Michael Reimel is the new defense coordinator of Ljubljana Frogs
Press release
3.2.2021, Ljubljana
The newest addition to the pond is Michael Reimel. The whole Reimel family is a big name in the flag football community in the USA, with Matt, Michael as coaches and Jeff as a player. The founder of NP Flag is one of the most knowledgeable people in Flag football. He has won a lot of tournaments with the female team Code Red and is coaching some of the best female players in the States such as Nadia Bibbs and Ashlea Klam.
Michael has been in Flag football for over 10 years and during that span, he won dozens of trophies. He was a player and a coach for the Flag football World championship tour in 2018, Big Bowl Champion in 2019, and as a coach national 5 women's in 2020.
He will help us with the defensive schemes and to bring our defense players on a higher level in the SFFL competition. Because of the COVID situation, we are expecting him to be with us at least two times during the season and after the COVID restrictions, he is coming to Slovenia and Ljubljana Frogs for a longer period. Michael will help us with forming a women's team in 2022 as well as a youth program. He is a very valuable addition to our coaching staff and our franchise. We welcome you, Michael, with open arms. Stay tuned for more from Michael himself - we will be posting an interview with our newest addition in the next couple of days.