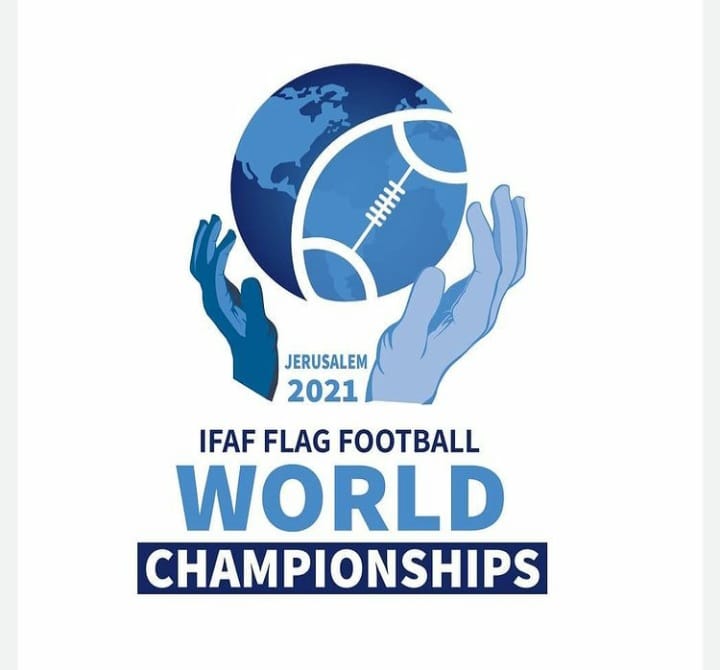 Record Flag football World Championship in Israel
Jerusalem, Israel – the site of the 2021 IFAF Flag Football World Championships – will host the deepest field of competing teams (42) and nations (22) in the history of the international federation's world championships. The 42 national teams across Men's and Women's divisions spanning four continents will compete from December 6-8 at Jerusalem's Kraft Family Sports Campus, a preeminent American Football venue. New England Patriots Chairman and CEO Robert Kraft, who has led his NFL franchise to a record-six Super Bowl titles, is the lead sponsor of the 2021 IFAF Flag Football World Championships.
This year's number of competing teams doubles the figure of IFAF's previous Flag World Championships in 2018 when 21 squads from 12 countries took the field in Panama. The United States earned gold medals in both the Men's and Women's divisions in 2018 for the first time.
Four different nations in both Men's and Women's play, respectively, have advanced to the Gold Medal Game in the past three IFAF Flag World Championships.
The 2021 IFAF World Championships hold added significance as flag football will be a featured sport at The World Games 2022 in Birmingham, Alabama, U.S.A. next July, marking the first time that flag football is played on a multi-sport, international stage. The top seven non-U.S. teams in Jerusalem for both the Men's and Women's divisions earn berths to Birmingham. By virtue of winning the 2018 IFAF Flag Football World Championships in Panama, the 2022 U.S. Men's and Women's teams have already qualified for Flag Football @TWG2022 presented by the NFL.
"With 42 national teams confirming their participation, we have reached a significant and important milestone for the sport of flag football," said IFAF President Richard MacLean. "I strongly commend our member federations. The growth of the World Championships stands as a testament to their impressive and effective work to develop our game and build high-performance programs. I have no doubt that we will see exceptional play among this field of elite, world-class athletes in a sport that quickens the pulse and captures imaginations."
Israel Federation President Steve Leibowitz noted that this will be the largest sports event held in Israel in 2021 saying, "While the COVID-related sports challenges are not yet fully behind us, we have the full support of the Jerusalem Municipality and the Government of Israel to ensure a safe, exciting venue that will include fans."
Competing nations (22) at the 2021 IFAF Flag World Championships in Jerusalem include:
Austria, Belarus, Brazil, Canada, Chile, Czechia, Denmark, Finland, France, Germany, Great Britain, Israel, Italy, Japan, Mexico, Panama, Spain, Sweden, Switzerland, Team Neutral, Thailand, United States.