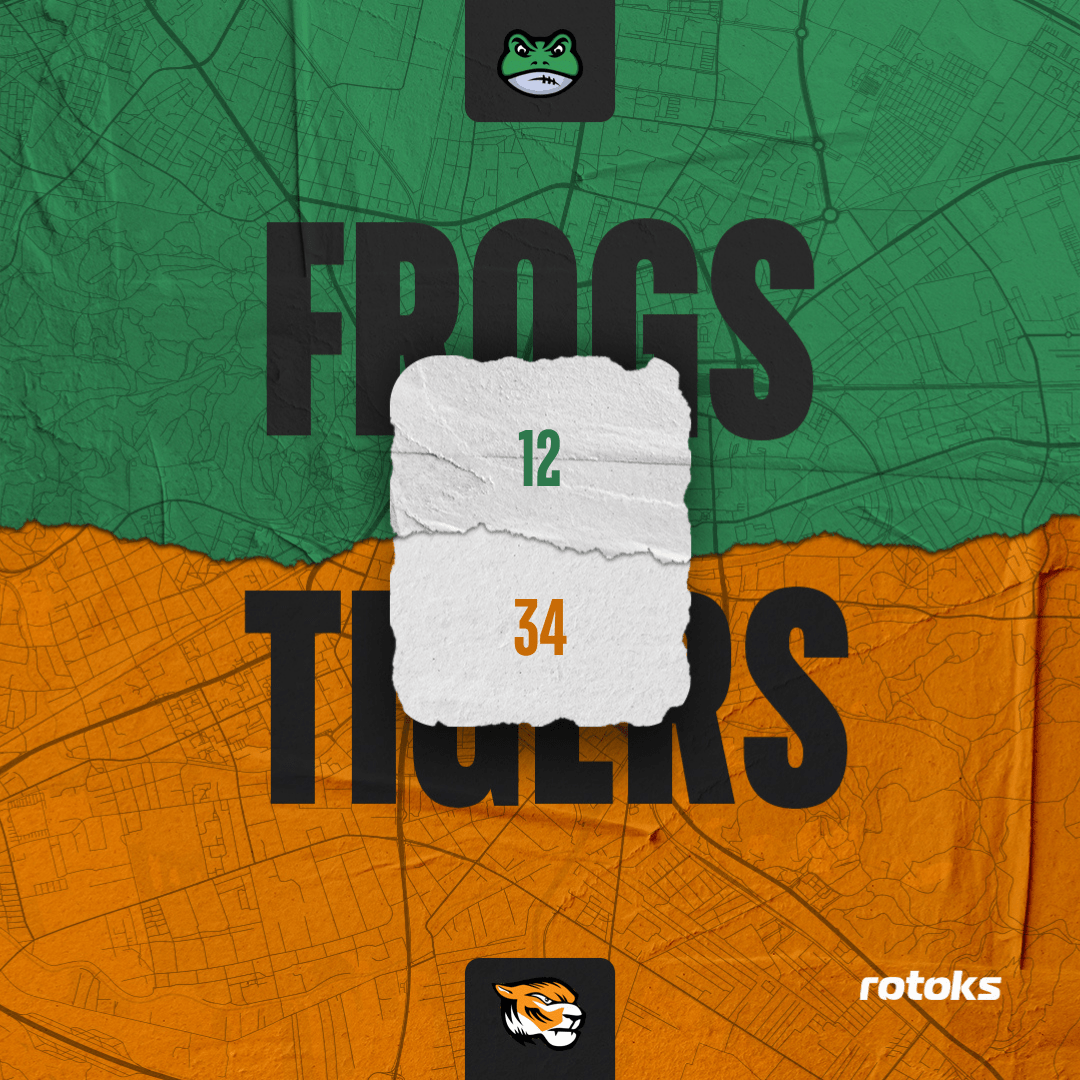 Second game second loss for the Frogs in Slovenian Flag football league.
In the second match of the first Slovenian Flag Football League tournament, which took place in Kočevje, we competed against the
@tigers.domzale
team and lost. This time, the Domžale team prepared well for our game and limited our quarterback Mićić to only two given touchdowns. One caught centre Filipovic and the other by receiver Repnik, which is also all that our attack achieved in this match.
Already in the first attack of the Tigers, Kous injured his ankle, so Filipović and Semprimožnik took his place in defence. Semprimožnik collected five tackles and Filipović two tackles. Ocvirk had three tackles, and defence captain Godec only two. Alessio had an interception. In addition to the poor result and the game in attack and defence, we only had a bright spot. Blitzer Lovše recorded two sacks, thus opening a good roadmap for the continuation and possible march to the first place among the blitzes.
A tournament to forget. The boys will gather their thoughts and look back to the second round, where the Frog team will face the current champions, Kranjski Jazbeci (2-0) and Ajdovščina Gladiators (1-1).