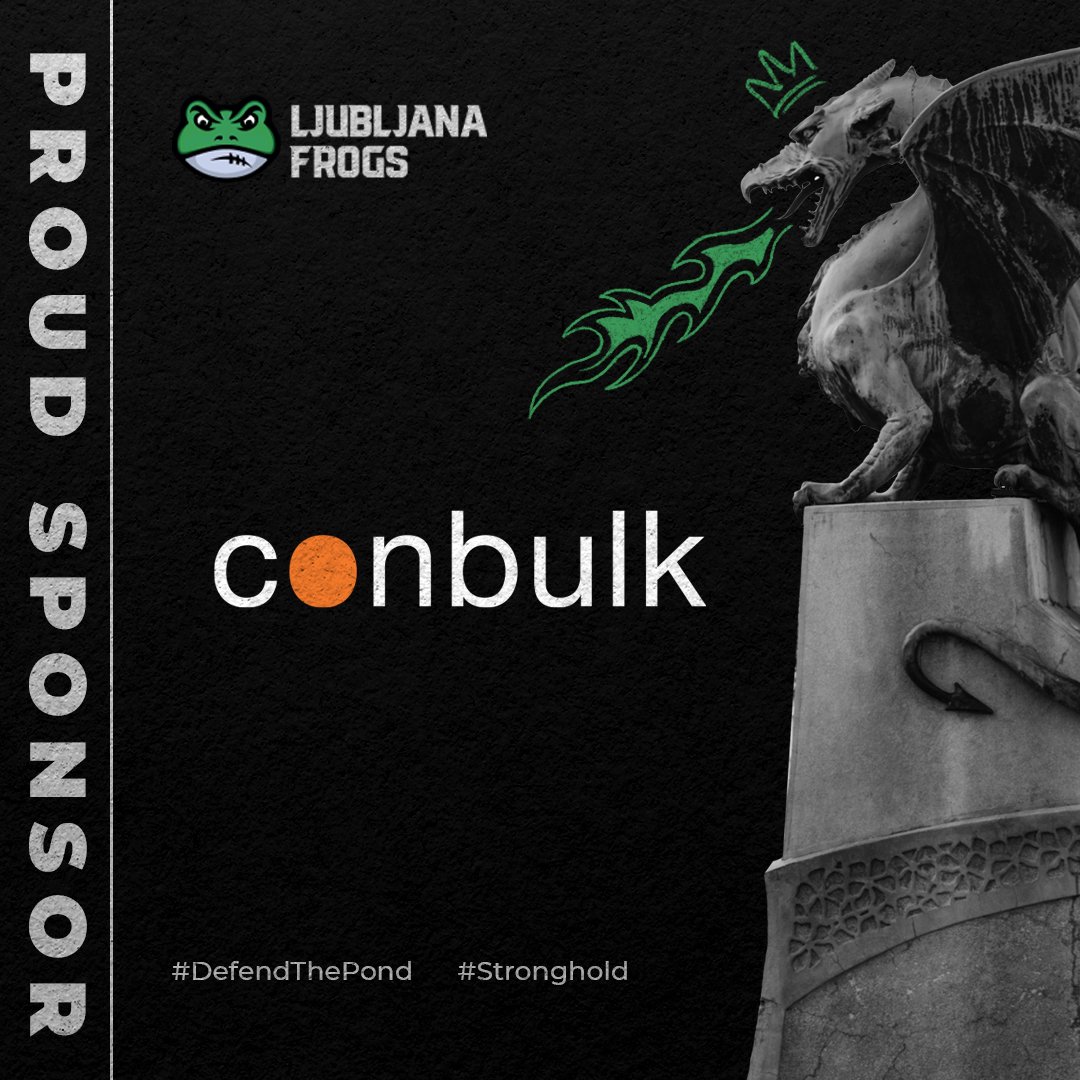 The shipping company Koper Conbulk is a sponsor of Frogs
CONBULK is a shipping company and is a part of the Bluemarine group. And they are a reliable partner in the building Ljubljana Frogs story. With the advantage of long experience, highest shipping standards, professional education and a vast panel of foreign languages mastered by our brokers, who are daily active on the international shipping market, offering Charterers and Owners the best opportunities for their open cargoes and vessels.
Shipping company from Koper offers you various transport services from sea freight, to road/rail transport, bonded warehousing, custom clearances and project and breakbulk cargo. In their weekly offer, you can find FCL (full container load) and LCL (less than container load) services too.
Conbulk shipping company is having a spread network of contractual partners from all around Europe operating with all kinds of transportation vehicles, we can guarantee our client's competitive prices, constant truck availability, full or partial truckloads, door.
They also offer bonded warehousing for all kinds of goods. From fresh products in temperature controlled warehouses to oversized cargo stored in open fields. Import and export customs clearance solutions and fiscal representation. Handling large and heavy cargo with experience and know-how. We have trusted service providers that inspire confidence among customers and business partners, and offer first-class service, know-how, and expertise in service DOOR to DOOR.
So what does the shipping company Conbulk and Ljubljana Frogs have in common? Well, practically nothing and all. We both have love for sport and we have a couple of other sponsors who can use the services when they are shipping abroad.
Maybe we will use the shipping company Conbulk when we have to ship one of our players abroad haha. A joke on the side, Conbulk shipping company is offering their experience and know-how. They are reliable partners in the shipping company game which is extremely important in 21. century. And if you kvak at them and say you are a rega fan of Ljubljana Frogs, they will invite you with open arms into the Conbulk.