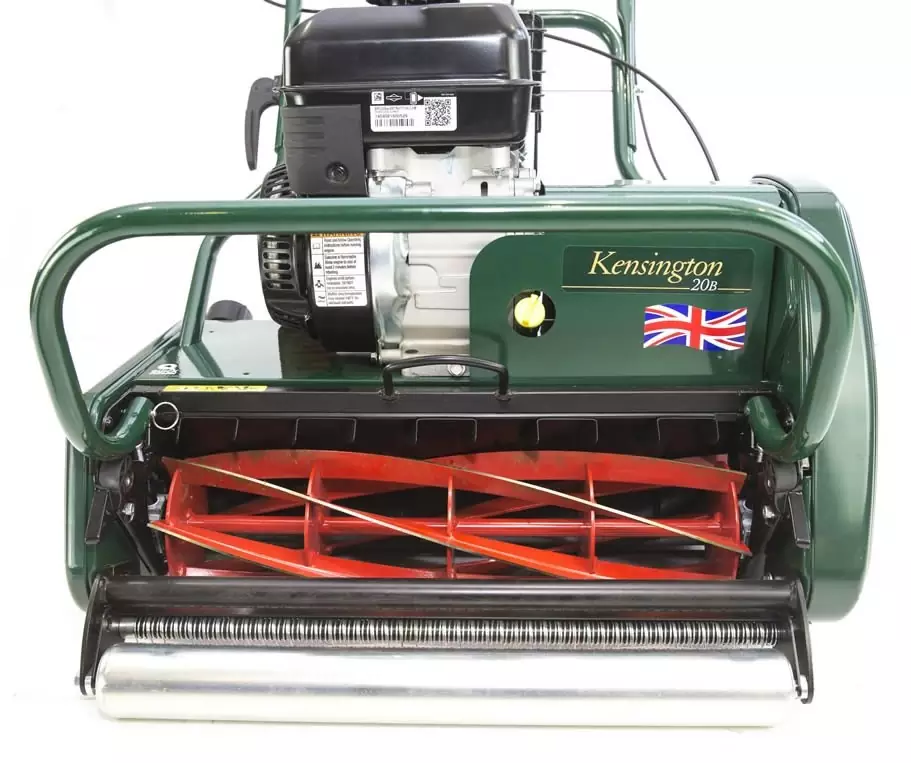 Why do we use Allett motor lawn for our infrastructure?
Allett lawn mowers are a brand known for their high quality and durability. The company has been in business since 1948 and has a reputation for making some of the best lawnmowers around. Allett lawn mowers are user and maintenance-friendly and come in a variety of models to suit different lawn sizes and types. The company offers both push and ride-on mowers and provides a range of accessories and attachments such as grass catchers, scarifiers and aerifiers.
One of the most important features of Allett lawnmowers is their precise cutting performance. The mowers are equipped with high-quality blades that cut the grass evenly and efficiently and can be adjusted to different cutting heights to suit the user's needs. In addition to their cutting performance, Allett mowers are also known for their durability and longevity
The mowers are built to withstand the rigours of regular use and will last for many years with proper maintenance. Overall, Allett lawn mowers are popular with those looking for a high-quality and reliable lawn mower. Their precise cutting performance, durability and ease of use make them a top choice for homeowners and professional landscapers. We, Ljubljana Frogs, purchased the Allet Kensington 30B power lawnmower from our sponsor Rotoks
The 20-inch (51 cm) mowing cylinder is the largest mower in the Kensington range. The standard six-blade cylinder produces 79 cuts per metre. An optional 10-blade roller is available for an even closer cut.
Reel mowers have a precise cut that is almost like scissors. The reel rotates and cuts the grass against a rigid lower blade that ensures a perfect cut. Before you start mowing, you should clear your lawn of debris. Otherwise, the cutting performance may be impaired as reel mowers perform a precise cutting motion.
It is advisable to resharpen the cutting roller once a year. Or less frequently if you do not use your machine for a longer period of time. Taking care of your cutting roller is important to maintain optimum cutting performance.
The Allett Kensington 14K self-propelled petrol reel mower is powered by an XR 550 Briggs & Stratton petrol engine. The 127cc overhead valve engine produces four hp. The XR 550 engine has a cast iron sleeve that increases engine life. A dual-element air philtre provides maximum protection for the machine. It is essential that the air philtre is kept clean at all times. Otherwise, engine performance will be compromised and the life of the engine will be shortened. A few minutes of maintenance can save a lot of trouble and expense in the long run.
The electronic magneto ignition ensures that the engine starts smoothly even on the coldest morning.
A range of enhanced lawn care products is available for the Allett Kensington, which can be used in place of the standard cutting roller. The cartridge range includes 10 blade cutting rollers, an aerator, a scarifier, a dethatcher, a vertical cartridge and a lawn brush. The great thing about all these accessories is that you can do multiple tasks with a single machine.
There's nothing like a reel mower to give your lawn a presentable look. Not every lawn is suitable for a cylinder mower as it cuts precisely. It's worth looking at our rear roller rotary mowers, which are better suited to coarser areas and are more universal. Many larger gardens have two machines: a cylinder mower for the prestigious lawn and a rotary mower for the coarser edging areas.
One of the best features of the Allett Kensington 20B is that it can accommodate various lawn care accessories. In other words, a single unit can perform multiple lawn care tasks.
The Allett Kensington 20B Petrol Reel Mower comes with a reassuring two-year manufacturer's warranty. Get yours from
Rotoks
and specify that you are a fan of the Ljubljana Frogs and you will receive a discount.